DreamLand Complex
Dreamland - Foz do Iguaçu Park Show, a tourist and leisure complex. In a unique and integrated environment, it presents four main attractions: the Wax Museum, Wonders of the World, Valley of the Dinosaurs and Dreams Ice Bar. Providing joy and fun for locals and tourists from all over the world!
Wonders of the World Museum
Wax Museum
Valley of the Dinosaurs
Dreams Ice Bar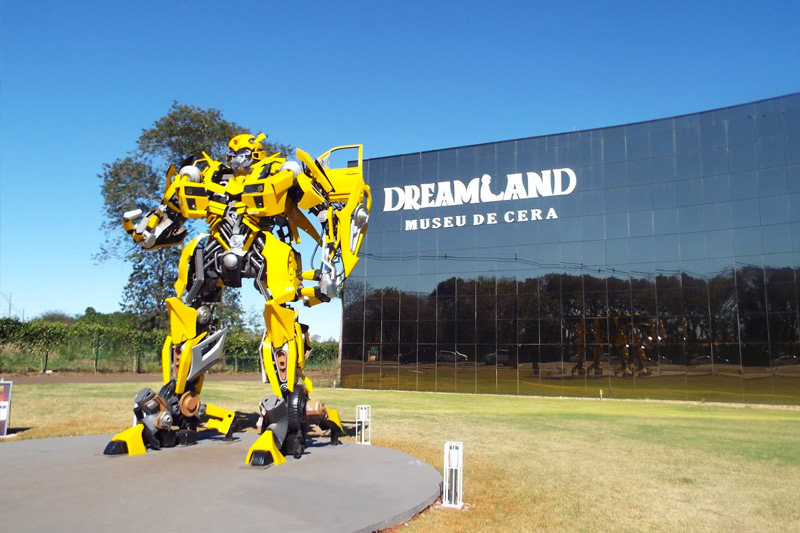 World Wonder Museum
The Wonder World Museum another attraction of the complex Foz do Iguazu Park Show, along with the Wax Museum and the Valley of the dinosaurs, the tour takes you to see a gallery takes the visitor to take a tour around the world from above, there are several miniature of world monuments fairs by man. Some of the most successful replicas are Eifel Tower, Statue of Liberty and Taj Mahal (India). The visitation takes around 40 minutes, with pauses for photos, you can take photos only in the authorized places.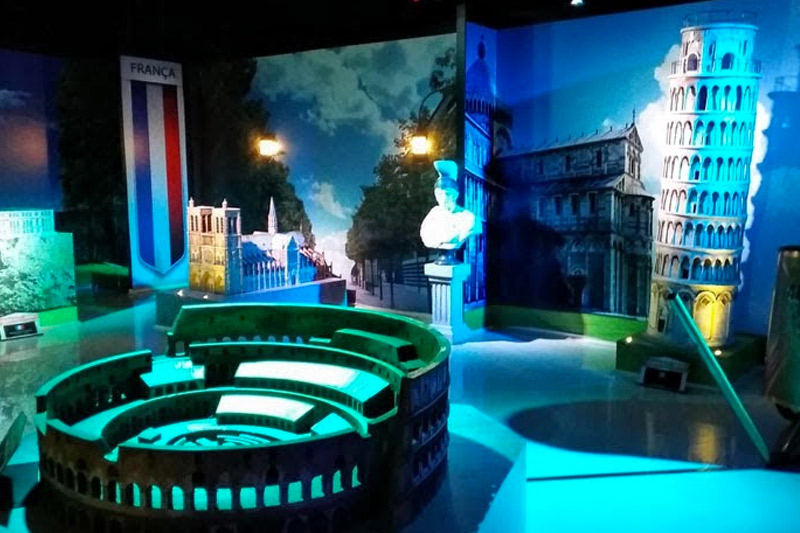 wax Museum
The Wax Museum is the first in Latin America and the largest of its kind in the country. It has a collection of about 70 statues in full size and in different sceneries. The statues are of personalities like Michael Jackson, Charlie Chaplin, Madonna, Pope John Paul II and Francisco, Chico Anysio - representing the Brazilian program Professor Raimundo's School - and many others.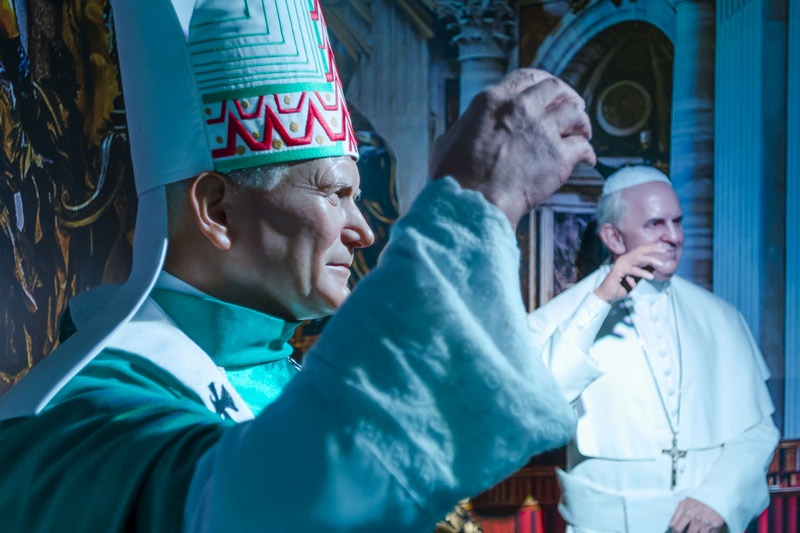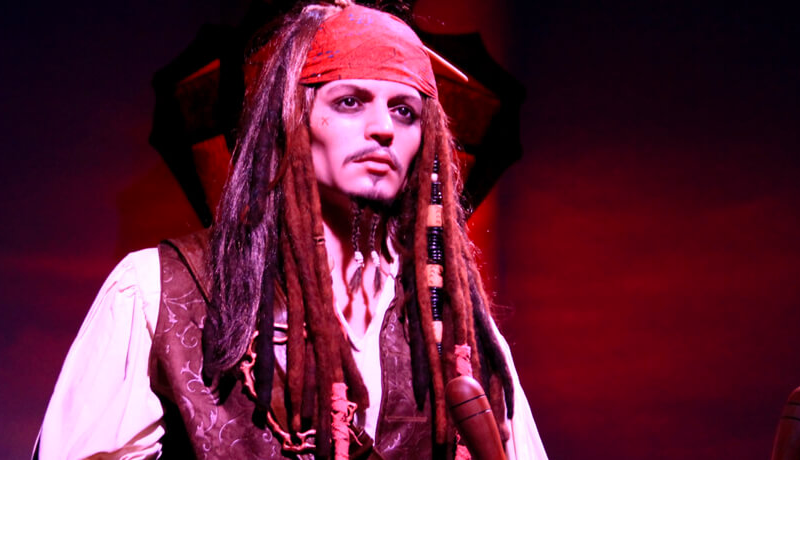 Valley of the Dinosaurs
Another new tourist attraction is the valley of the dinosaurs, which takes the visitor for an outdoor walk with 20 animatronic dinosaurs that have movements and sounds. It's a fun and educational ride showcasing life-size robotic simulations, dinosaurs that have lived millions of years like the T-Rex with about 12 feet tall.
The dinosaur car was inaugurated in 2014, and is part of the Foz do Iguaçu Park Show, a complex that is being built and will have multiple attractions. This attraction lasts around 45 minutes.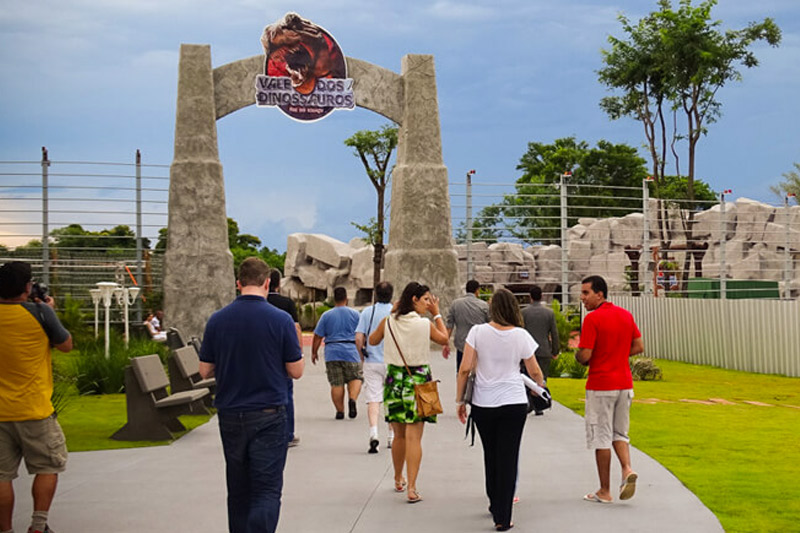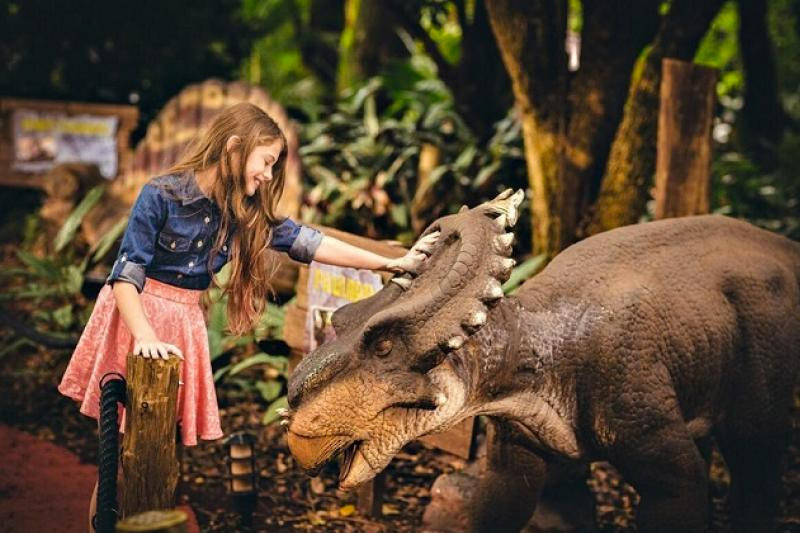 Dreams Ice Bar
Concentrated in a complex with several types of tourist attraction the Dream Ice Bar was inaugurated in 2017, the largest Ice Bar in the world with about 300sqm came to cool a bit the high temperatures of the city.
In addition to the feeling of being inside an ice cave at minus 11 ° C, it contains several objects of decoration, which are made of crystalline ice such as sofa, dolphins and penguins carved out of the ice.
For adults the bar serves cocktails and for children chocolate ice cream, all the clothing is provided by the place itself. The time you can stay inside the bar is 30 minutes.